Welcome to Bridge
This is the homepage to the CareerTech Bridge Application Suite.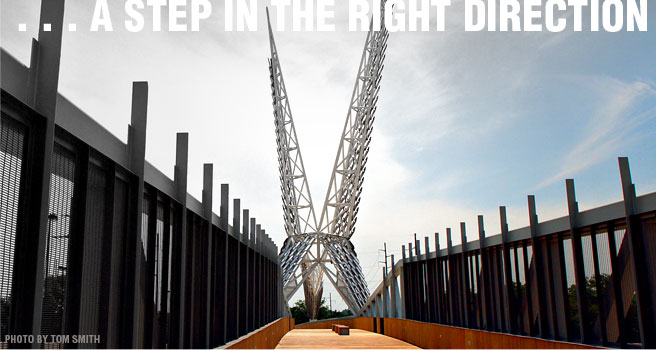 View looking south on the Oklahoma City SkyDance Pedestrian Bridge. Photo credit: Tom Smith
What is Bridge?
Bridge is a suite of applications all available from one convenient location. It is the link between CareerTech's
legacy mainframe system and the future of CareerTech's Information System. It provides many of the modern
bells and whistles, security measures, and best practices of today's technology, while maintaining decades
worth of lessons learned.
Still in its infancy, Bridge currently hosts the application to collect batch enrollment submissions and a few
administrative utilities. In the near future, it will be expanded to include other applications, such as:
Enrollment Follow-up
CESI (Comprehensive School Enrollment)
TCINFO (Technology Center Personnel Information)
TANF (Temporary Assistance for Needy Families)
and more...